An Aerial Adventure
Take a ride in the state-of-the-art "flying theater" that will transport you on an aerial adventure above one of America's most scenic and beautiful states, Washington.
Wings over Washington is currently the most state-of-the-art theater in the world using 5K cameras; innovative art laser projection; drones for image capture; MUSHROOM VR™, and a ground-breaking surround sound system. Once you are strapped into your theater seat, you will experience an amazing journey as a "spirit eagle" sweeps you upward into flight across the state of Washington.
You will see amazing sights and experience the smells of Washington as you dive down the seaside cliffs through the morning mists of the Olympic National Forest and Mt. Rainier to the San Juan Islands and on to the spectacular beauty of the Cascades and the awe-inspiring Snoqualmie Falls to the wild whitewater of the Tieton River and the kaleidoscopic wonder of the Walla Walla Valley Balloon Stampede then back to Elliot Bay to bank around the Seattle Great Wheel as a sensational fireworks display begins and then slowly landing back to where the journey all began.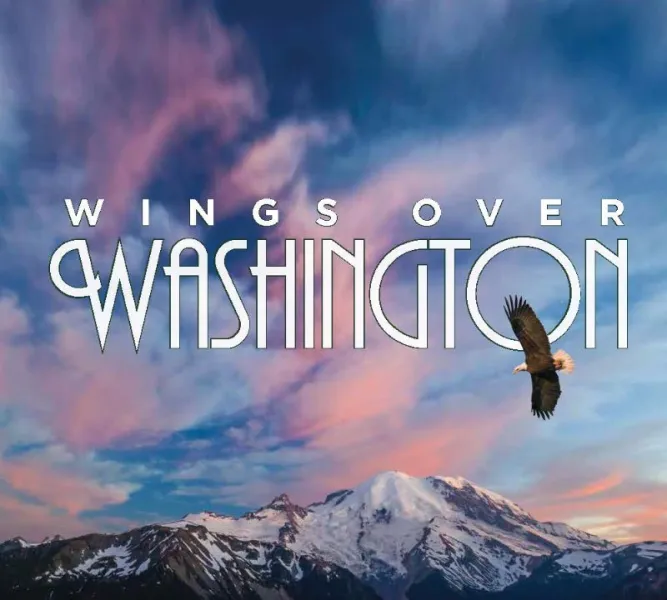 WINGS OVER WASHINGTON COFFEE TABLE BOOK
Want to know all the places the ride takes you? Or are you in a heated debate on which mountain that really was? Recap your flight with the companion coffee table book that shows you in detail all of our beautiful state. See MORE of Washington.

From the stormy Washington coast and lush dark green of the Hoh Rain Forest to the stark and arid high desert and wheat-covered hills of the Palouse, the state of Washington is home to an incredible diversity of ecosystems and organisms—including the humans who hike its mountains and swim its waters. Where else can you find both the wettest place in the United States and the quietest? Or five active volcanoes, including one that blew its top not so long ago? Filled with stunning photographs and elegant descriptions, this book offers a comprehensive exploration of the remarkable region known as the Evergreen State and provides readers the opportunity to bring their experience home.
Fun Things To Do
at the Pier
Dining Options at Pier 57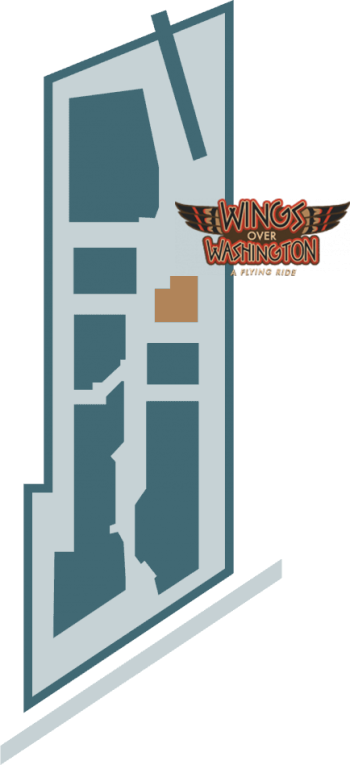 Pier 57
On Alaskan Way
Hours & Directions
Hours of operation
Monday - Thursday: 11:00am-9:00pm

Friday - Saturday: 10:00am-10:00pm
Sunday: 10:00am-9:00pm